It's been a busy time for Wanted and Found!
Ever wondered what a Credit Union does?
Well, Wanted and Found have been working with Wolverhampton City Credit Union to explain how they work and how their many members benefit.  See the animation here:
---
What a year for WCCU!
Wanted and Found have just completed Wolverhampton City Credit Union's Annual Report in good time for their AGM this week, and it's full of great news for their members. With significant financial achievements and membership well on the way to 10,000, Wanted and Found are proud to have been part of their recent success story, especially their new approach to marketing and communications.
We're looking forward to working with WCCU in the future and congratulate them on their continued success!
---
Website redesign boosts figures
Wanted and Found restructured and redesigned Wolverhampton City Credit Union's website as part of a new brand for the company. The new site was launched in December 2014 and has achieved over 5000 unique hits in just 8 weeks! That's a fantastic increase in site traffic, nearly 50% up on the previous months.
Targeted advertising through Twitter and Facebook also played a big part. More than 7000 new visitors to the credit union's social media pages have boosted profits for the organisation.
Figures released this week show membership has increased by over 59%, recruiting over 650 new members in December alone. And that's not all. Approved lending has increased by over 63% and is set to double in the next year.
Wanted and Found are looking forward to more success in the future, working with WCCU.
---
Helping businesses to get on form
Igloo FM is a successful facilities management company based in the UK. Wanted and Found recently helped them by creating interactive invoices, saving time and money in the process. The forms are fully editable digital PDF files – easy to complete, file and send to their customers.
Igloo's new way of working has truly left the traditional IT solutions 'out in the cold'.
---
WCCU's looking good!
Wanted and Found have been heavily involved in the rebrand of Wolverhampton City Credit Union. Not only has there been a brand identity, advertising and marketing materials but we've also redesigned the look and feel of the two branches in Wolverhampton.
And they look very different in their digital world too. The website has been completely redesigned and their social media channels improved, helping drive more business to WCCU through a planned Facebook and Twitter campaign.
Matt Grayson, manager at WCCU said ' since the new brand relaunch and particularly the work around the website and social media campaigns, business is definitely up, in fact I have never seen it so busy!'
---
We've been up to our necks in Minions;
Working with Trading Places UK and Universal Studios, we've put together some great food packaging including corn snacks, popcorn, freezer pops and much more. Learning all of the Minions' names was a challenge but we soon understood our Kevins from our Carls and learning how to talk banana (essential research):
Working within tight guidelines and production deadlines, Wanted and Found delivered some exciting packaging with lots more to come and all expected on the shelves of your local supermarket in time for the new film Minions Film in 2015.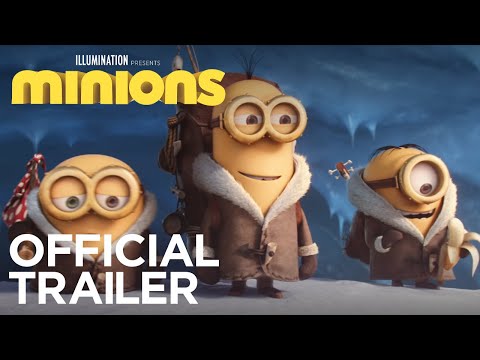 ---
New recruitment drive for Wolverhampton City Credit Union
Wanted and Found and Whyatt Communications recently completed a business rebrand for WCCU, and are working on a new campaign opportunity to boost new members within the credit union.
The target is to increase membership to over 10,000 as part of the rebrand launch. We're working hard on a targeted social media drive, including a 'business partner sign up' and 'social media guru campaign' to boost membership in the coming months. We hope to blow the 10,000 member target out of the water – watch this space or follow WCCU and see the numbers grow :
http://www.facebook.com/wccul           http://twitter.com/wccul
www.whyattcommunications.co.uk